Gate Repair
Back To Our Services
Immediate solution for all swing gate repair service needs.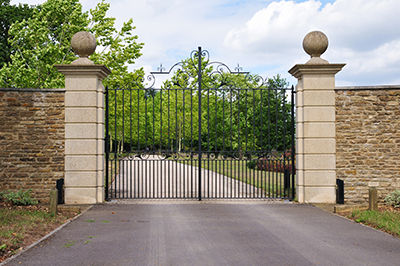 Our company at US Gate Repairs Santee is the top gate services in the region. We're not braggingthat we're going by our residential plus commercial consumers speak about our company. They inform us every of the occasion that we're the only gates corporation that they easily can depend on as well as they like the excellence of job that we offer for them. They love the fact that we also can do every gates service which there is out there, we are a group of well skilled contractors and are proud of the work that we do. Give our Gate repair Santee a call today.
Ornamental iron gates make your home look elegant and classy. They give a feeling of old world charm and if you are into that kind of look, call our gate company to install your new gate and impress neighbors and friends with a beautiful-looking façade. Choose the design of the gate to suit your taste and complement the overall look of the home. Our expert technicians are on hand to do an impeccable job. All you need to do is to give us a ring so we can get started. Prices are also very friendly and low cost.
As we said our customers depend on us. This is why we have a 24 hour emergency gate service. This service assures that we will always be here when they call. We will answer the phone no matter what time it is. We take calls whether it is 3am or 3pm. We will take your call and send a gate contractor out to do all the services that we need to. Call our Santee US Gate Repair today.
Our Gate Repair Santee is a company that takes a lot of repair calls. Gates will need repairs at one time or another. Parts get wore our/ they just age. Our gate service can do any repairs that you may need. Also we can perform little repairs and big repairs. We do all kinds of repairs. A few of these are repair gate motors, hinge welding repairs, gate hinge repairs, gate wheels repairs and safety gates repairs.
Also we can repairs and installs all kinds of gate opener and device, new installation, broken gate repair, post repairs, broken down hinge repairs, gate track repairs, gate wheels repairs, safety gate sensors repair & installs, exit ring installations and repairs, install gates motors on existing gates and housing & commercial broken down gates spring repairs as well as spring replacement at our US Gate Repair Santee.
Our Gate Repair Santee is also a gates service that deals with gate openers. Gate openers are the best addition that you could ever buy for your gate. You will never have to get out in the rain to close and open your gates again. Just pull up, hit a switch and the gate will open. Our Gate Repair Service can come out and install an opener for you. Just check out the entire top of the line gate openers that we provide and we will bring it out and have it installed in no time. We also can repair openers that you already have. Below are some gate openers we have:
ELITE
DOORKING
EAGLE
RAMSET
GTO PRO
FAAC
MULTICODE
LINEAR
EVERY O MATIC
RENO
VIKING